Embark on the crazy adventure of the Mechanigma and make it yourself using the kit that comes to you in this construction set like no other!
Steampunk-inspired, this Puzzle box is a true work of art!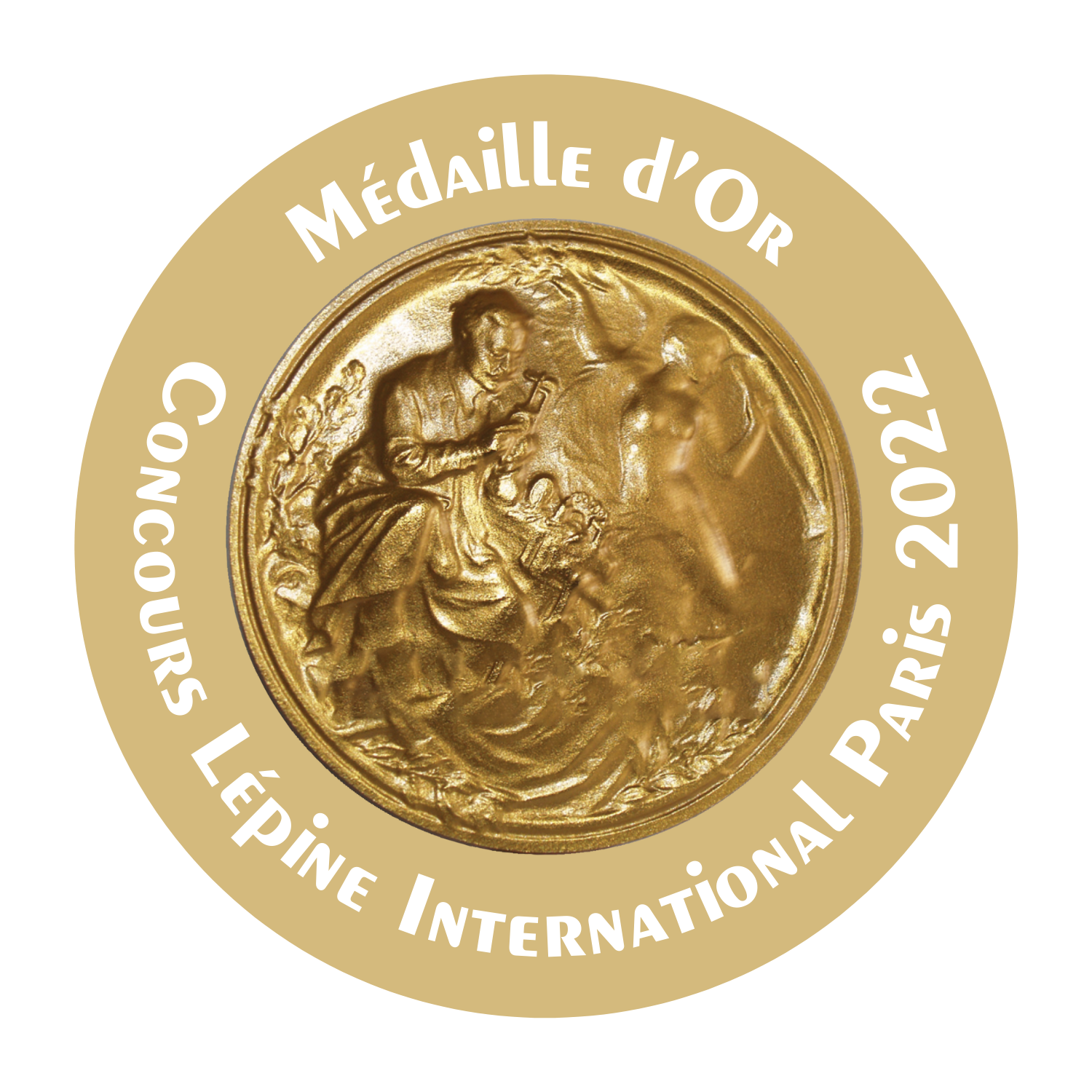 Riddle           Montage
Description
What is the Mécanigma wooden construction set?

The Mécanigma construction set is a 15 movement puzzle box with gears and articulated mechanisms. It is made up of 541 pieces, all of which are handcrafted and has a combination lock. Using the instructions, you will need to assemble each of the parts to bring the Mechanigma to life.

Like the assembled version, this model is inspired by the Steampunk universe. It brilliantly reflects the zany world of the Industrial Revolution, steam engines and the adventures of Jule Vernes. Also, by mounting this creation, you will appreciate the details and the mechanical finishes of this 3D puzzle like no other.

It is a unique work of inimitable style and complex mechanisms that will delight fans of construction and mechanical games.


In fact, we estimate the difficulty level to be 4 out of 5. Therefore, the Crafting Mechanigma is best suited for adults and people who have experience in construction games.



How to play with the NKD Puzzle Mechanigma Kit?

Unlike the already assembled version, this Steampunk-inspired cube must be assembled to reproduce the original version.

So you can use it as:

- Construction set: read the instructions in the instructions provided in the kit and assemble the parts without glue until the initial reproduction. Patience and concentration will be your best weapons.

- Logic game: once mounted, have fun solving the puzzle to open the box!

- Work of art: when you have finished editing, you will be proud of the work done. You will have only one desire, to proudly display your work!



Mechanigma DIY kit, handcrafted

This mechanical construction game for adults was designed and assembled by hand in our workshop in the south of France, in Lodève in Occitanie. It is made from 541 pieces of poplar plywood that have been laser cut.

Once assembled, this game is strong, durable and easy to handle
Assembled product dimension: 16.8 x 17.1 x 16.1 cm
Reviews about this product
Show attestation
9.8/10

Based on 20 reviews
Il est encore en cours de montage :) mais très bonne qualité. C'est beau, fin et précis. C'est parfait!

Magnifique produit! Le kit est super bien foutu, les découpages sont super propres! Je conseille l'achat de petites limes et d'un support avec pinces crocodile pour vous aider pendant la construction. Je recommande le kit Mecanigma, c'est un véritable plaisir à monter.

superbe produit et construit avec un énorme plaisir

Rapidement expédiée. J'attends les vacances pour commencer à monter ma Macanigma.

Envoie rapide et bien protégé. J'ai hâte de le commencer.

Belle idée et beau produit mais les pièces pourraient être mieux terminées. Beaucoup de retouches à faire même après laçage. Ce qui pose problème pour le visuelle. Certains mécanismes au final est très difficile. Mais aucun regret.

Il m'a fallu environ 1 mois, par petites touches, pour venir à bout du montage de mécanigma. Les explications sont claires, la boîte contient quasiment tout ce dont vous avez besoin pour réaliser le montage. Les découpe sont d'une précision chirurgicale, et c'est un plaisir de voir les pièces s'imbriquer les unes dans les autres au fur et à mesure que l'on avance dans les étapes. Bravo pour cette production et merci à Julien et Marjorie pour leur aide et leurs réponses à mes emails !

Très bon produit. Je recommande.
No customer reviews for the moment.
Customers who bought this product also bought:
Questions
No customer questions for the moment.
Your Question has been successfully sent our team. Thanks for question!