Multicube de SOMA
The famous SOMA cube reviewed by NKD Puzzle!
Series limited to 27 copies.
14 Architecto have already found a buyer, there are only 13 copies available for pre-order.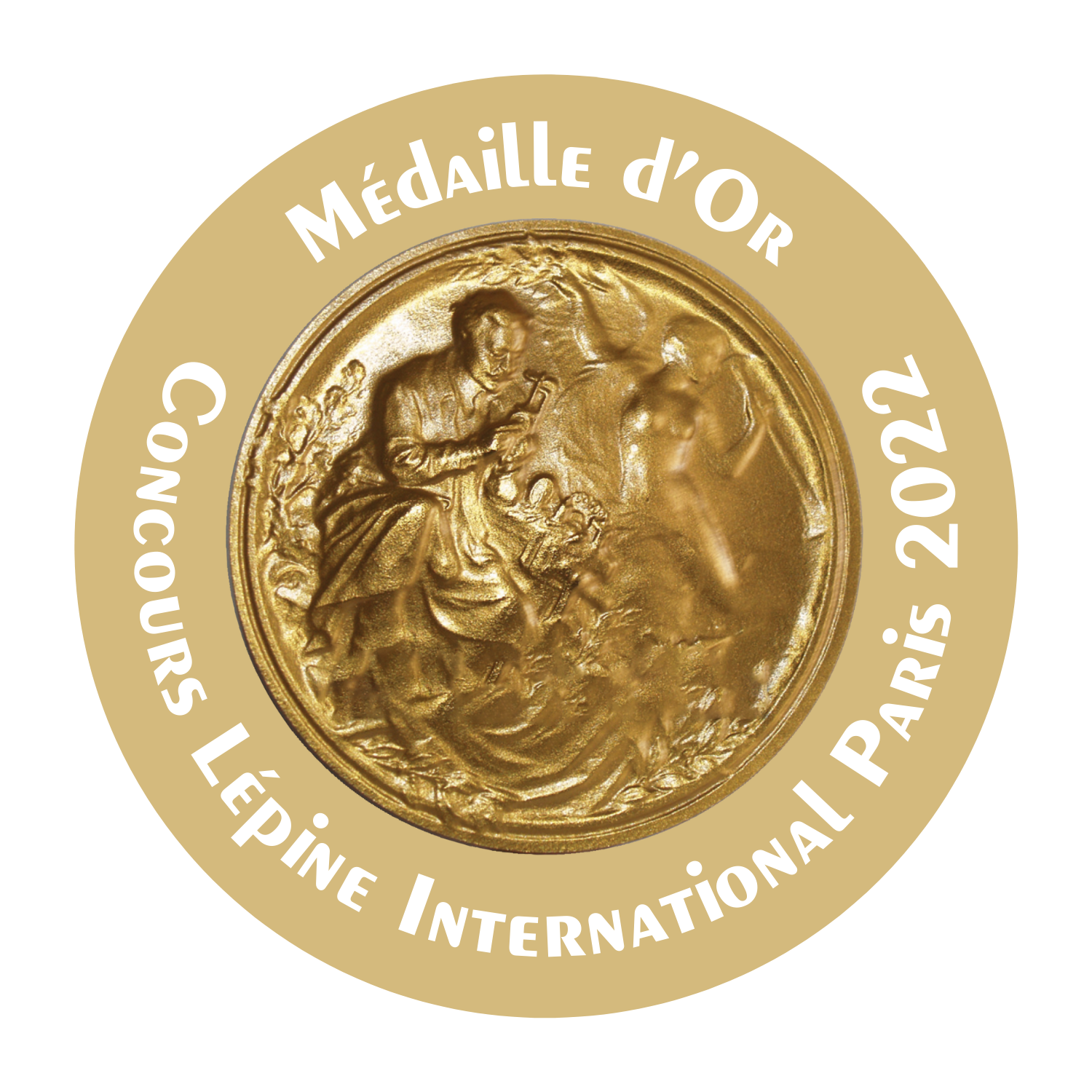 énigme                montage
Description
What is the SOMA Multicube wooden game?
The SOMA Multicube from NKD Puzzle is based on the famous SOMA Cube puzzle.
According to legend, the SOMA Cube was invented by the Danish poet and scientist, Piet Hein, during a class on quantum mechanics. The name of this ingenious creation is taken from a short story by Aldous Huxley, The Brave New World (1932), depicting a futuristic universe where SOMA is an extremely addictive drug, subjugating the citizens to total bliss.

SOMA's Multicube is a puzzle composed of 7 magnetized modules that never repel each other, to be assembled to form a perfect cube (3x3x3).
Enjoy the addictive and aesthetic game of the French designer NéokiD.
Gold medal winning creation at the Lépine Contest 2022.
Version already assembled by us, also available as a kit to assemble yourself.
How to play with the SOMA Multicube?
Try to form the perfect cube (3x3x3) by assembling the 6 modules of four cubes and the unique module of 3 cubes. 240 solutions are possible.
Test different combinations and let your imagination run wild by creating multiple shapes (snake, turtle, sofa...). More than 500 possible figures!
Assembled product dimensions: 11.4 x 11.4 x 11.4 cm


What does the SOMA Multicube look like when assembled by us?
Receive directly at home the Multicube of SOMA already built by the team of NKD Puzzle. Mix the modules and play !
The Multicube of SOMA is a handmade creation
Original creation of the designer NéokiD. The Multicube de SOMA is designed at the NKD Puzzle workshop located in Lodève (Occitanie).

It is made from laser-cut French poplar plywood with label. It contains magnets and 3D printed PLA parts.

In kit to assemble yourself or assembled by us, this game is designed to be solid and durable.

Suitable from 14 years old.
No customer reviews for the moment.
Customers who bought this product also bought:
Questions
No customer questions for the moment.
Your Question has been successfully sent our team. Thanks for question!